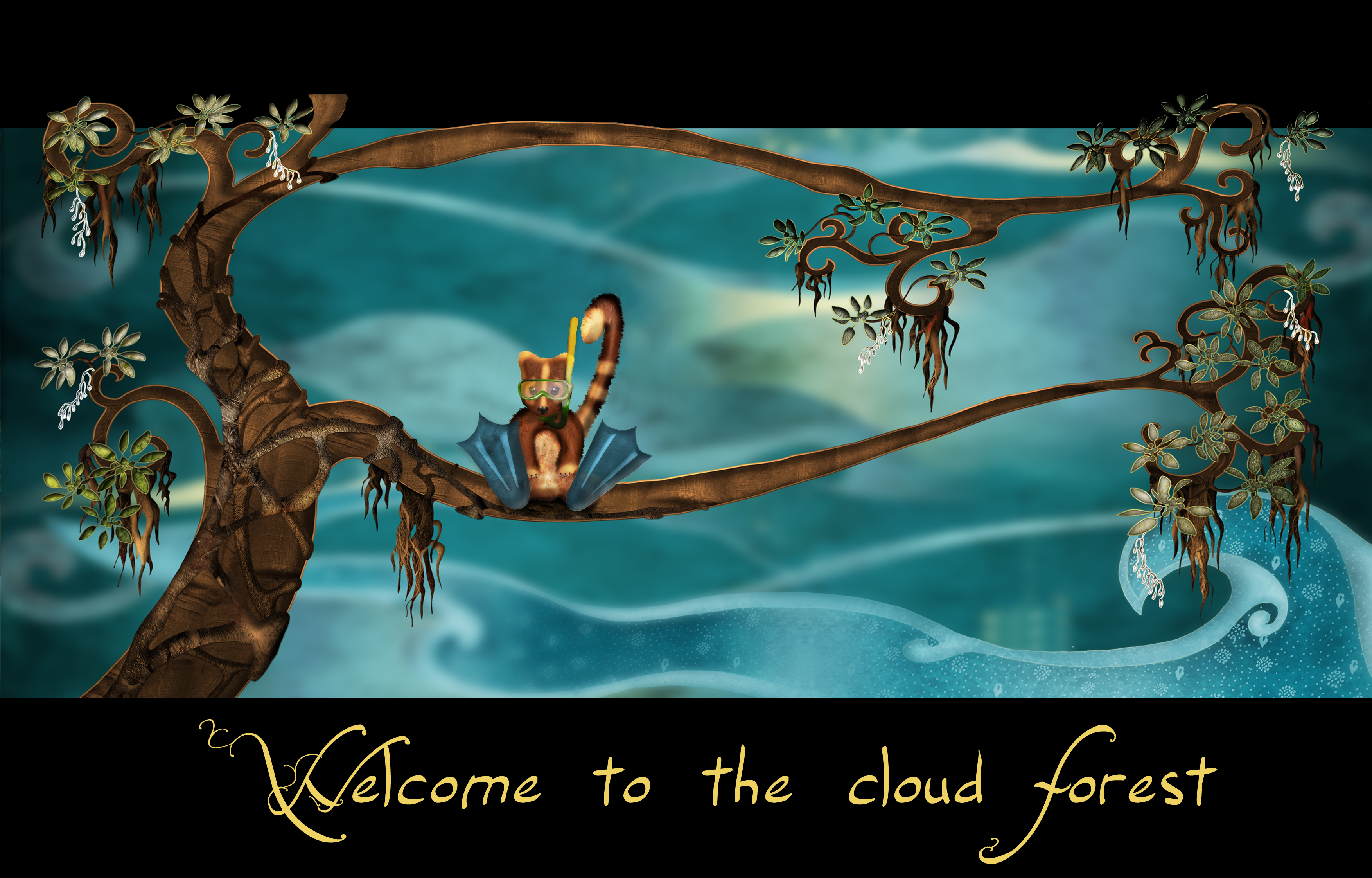 Hello! I'm Widodo!
I'm the tree kangaroo who broke with convention and decided to go snorkeling. (Click on the image to see me with some of my mates – I'm the one on the far left). Snorkeling isn't as simple as it looks, and I have to thank my good sea turtle friend Matius for putting the idea in my head in the first instance. But in any case, I ended up with a story so dazzlingly edge-of-your branch exciting, that I felt it only proper to share it with the world.
And so I have – with a little help from Mr Author of course, who, using computers and micro-chip technology and internets (it all sounds very complicated), has built this website to share my tale with you. And a lot more besides. I keep him fairly busy with my many ideas, and you will see quite a few of them here. (Some are Mr Author's ideas. 'You must Tweet, Widodo!' said he, one morning. 'Birds-of-paradise tweet?' I asked. 'No tree kangaroo tweet!' he replied, bewilderingly. But once he explained it more fully, I became convinced.)
So enjoy! Play and have fun and learn a thing or two about life in the cloud forest. And do send me heaps of comments. I look forward to hearing from you.
Love Widodo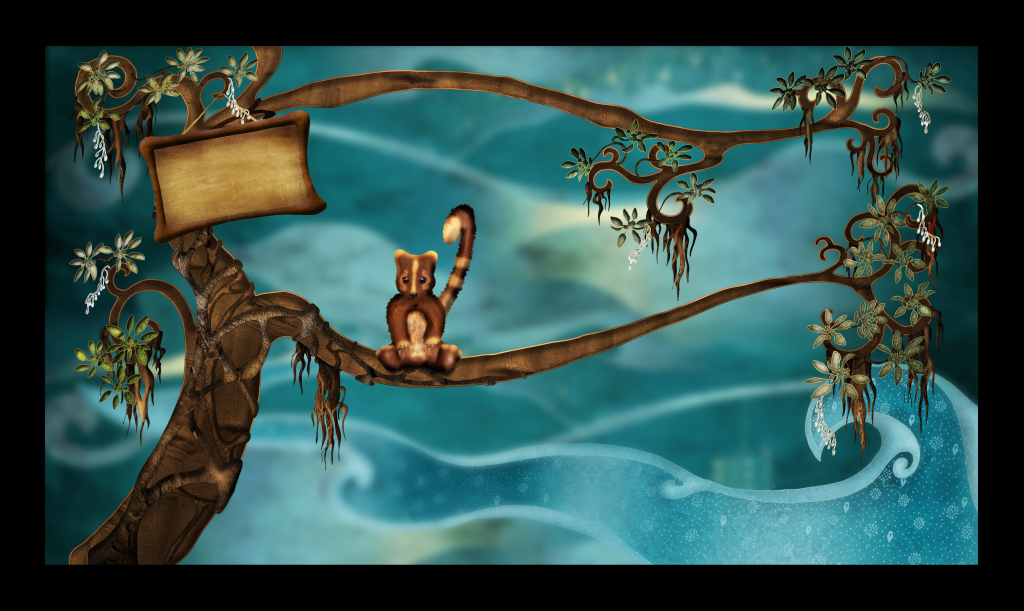 This was me not so long ago – my picture frame was empty.
Now, with a bit of help from Mr Author, some of my clever readers completed some beautiful pictures for me to hang.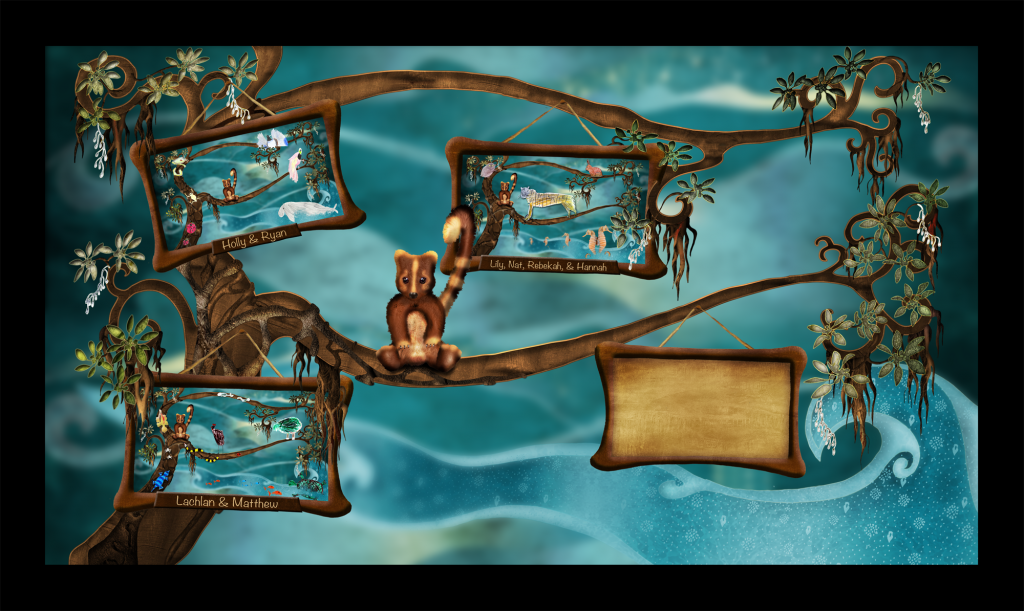 Here they are hanging in my tree.
What a wonderful effort!
Click the picture to see them better. Or go here, where they're even BIGGER!!
It's looking far prettier now but I can always have another artwork. Help me fill up my tree.
Widodo