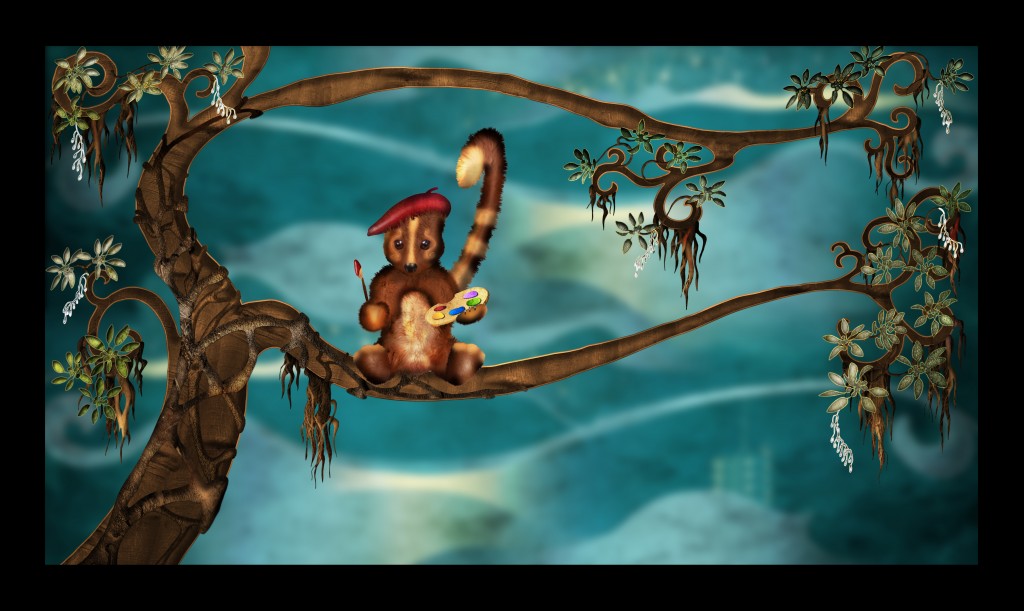 Games, puzzles, colouring-in and more
When you live in the cloud forest you learn to be crafty. My Great Waterslide Project is a case in point (though you won't have read about that yet, coming as it does in Act 2 of my fabulous adventure.) However, I can tell you that it took a couple of old bicycles, piles of corrugated iron, random ropes and buckets and the furiously working paws of two dozen tree kangaroos to build that great construction. Plus no small effort of planning on my part.
Hopefully you'll find the crafty projects on this page a little easier to manage.
Love Widodo
P.S. I have no idea what 'chess' is, but Mr Author assures me that it is a popular game among children in his hometown. Having looked at the 'chessboard' he is designing, I am very keen to learn this game soon. It may help while away the hours when it rains all day.